Sponsor A Child
Want to become a change agent? Sponsor a child today!
Sponsorship is Asian Aid's chosen way of equipping a child's community (family, school or other community group) with skills, knowledge and resources to create an environment where children can have positive futures, and providing education to disadvantaged children, while conducting development activities at their schools. For the most vulnerable children, having a sponsor also means they can have a roof over their heads, nutritious food every day and medicine when they are sick.

Country
Gender
Age


search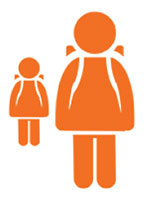 What difference does child sponsorship make?
Through sponsoring a child, you support families, schools and communities to become sustainable so they can better support their children. This way, your sponsorship support will go even further to help children – and their support networks – grow strong for life.